BOOK WES LOPER!
www.wesloper.com is the official source for the latest news, concert dates, photos, booking information and more.
Call 251-209-2547 to book Wes Loper.

Sign up on the email list to recieve the monthly newsletter! (see below)
Thanks for visiting!


Gumbo Key Concert 2015
We are excited to be picking up where we left off, by kicking off
the Gumbo Key Concert this year!
The Details:
What:Boat-In Concert
When:June 20th, 2015
Time:12:00pm - 5:00pm
Where: North of the pass,
near the OB Islands
Entertainment:
12:00-1:30pm Wes Loper Band
1:45-2:45 Adam Holt
3:00-5:00pm Roddie Romero & the Hub City All-Stars
Latest Album Somethin Real Available Now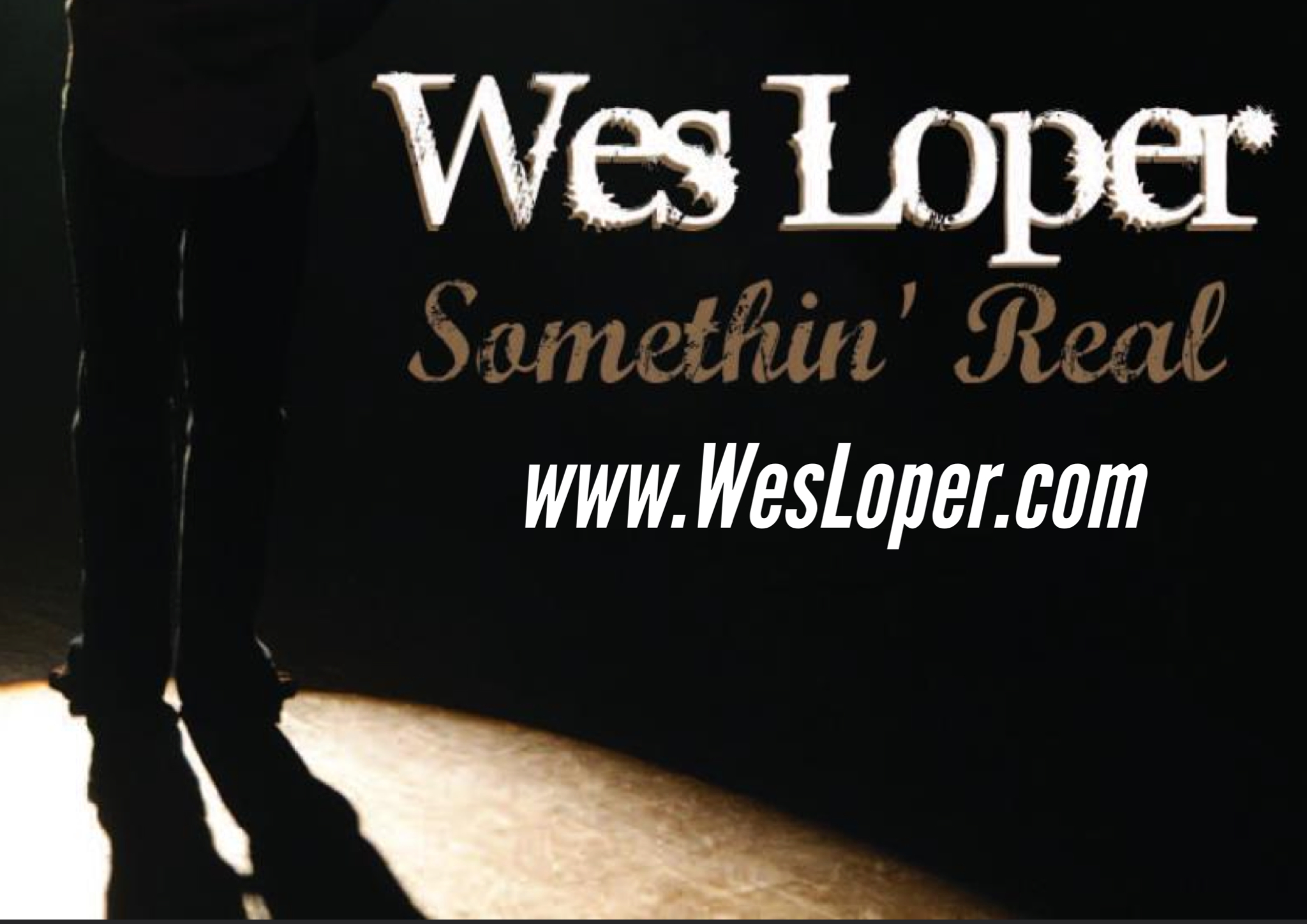 The newest album can be purchased at all shows and online. To buy this album directly from Wes, click the "Buy Now" button below. Digital download is available on Itunes.
---
WES GETS SIRIUS AIRPLAY
A bit of good news...Jimmy Buffett's Radio Margaritaville added the song "Shreveport To L.A." to their regular music rotation. The internet based station can be heard online at www.radiomargaritaville.com as well as on Sirius Satellite Radio, Channel 31. Fans are encouraged to show their support by requested increased play "Shreveport To L.A." Click here to email your request.